Description
Introducing new protection layers
Anti-ransomware
Prevents ransomware from encrypting your data and taking them hostage.
More info
Avira blocks 1 million+ ransomware attempts every month, averting damages of over 600€ per attack. We accomplish this via our unique heuristic technology, which stops ransomware before it can do you any harm.
Device control
Gives you control over which removable devices can connect to your computer.
More info
Unknown USB devices are risky: they can spread malware as soon as they're connected. We prevent this by enabling you to scan removable devices as soon as they're plugged in and before they can do you any harm.
Visit any page, download any file, stream any film with complete confidence. You needn't worry about
malware

– ever again.
Identity protection
Keep your identity safe – you've only got one
More info
>
Cybercriminals target login credentials, credit card data, and other private info to get what they want. Block the nasty tools they use to steal, such askeyloggers, rootkits and spyware.
Secure finances
Safely shop and bank – you can't afford not to
More info
>
Whether you order a yoyo or a yacht, avoid bad surprises on your next bank statement by securing your payments. Our premium protection does that for you by blocking banking Trojans,DNS hijacks, and botnets.
Data privacy
Our business is keeping people out of yours
More info
>
Your most private photos, videos, and notes are on your computer. So we keep them safe by preventingransomware from hijacking them,viruses from corrupting them, and snoops from accessing them.
Cyber criminals hate us for a good reason: we shield you from 4.4 million web attacks – every day.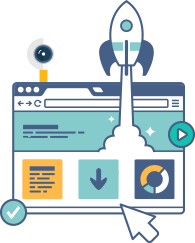 Securely surf, stream, and download
Browse with complete confidence: we blockmalicious websites, drive-by downloads, and hijack attempts on your web browser – not to mention phishing attacks via social networks and email.
You deserve the best protection and performance possible
And that's what we offer. But don't take our word for it – see our test results.
Full features and system requirements
Antivirus Scanner
Award-winning protection from malware (viruses, Trojans, worms, etc.)
Protection Cloud Technology
Scans unknown files in real time for malware and exploits.
Smart A.I.
Unique, deep-learning algorithms protect you from the latest threats.
Anti-ransomware
Identifies, blocks, and removes ransomware before it encrypts your files.
Email Protection
Protects your unsecured, non-encrypted email traffic.
Avira Intelligent Repair System
Best-in-class technology that repairs damage caused by malware to your files.
Self-Defense
Prevents malware from altering or even disabling your antivirus protection.
Device control
Thwarts malware intrusions by scanning removable devices connected to your USB ports